What is 10x10 Price?
A 10'x10' Kitchen is a sample kitchen used for universal price comparisons across different cabinet types and styles. The kitchen industry uses the 10'x10' kitchen layout to give the consumer a general idea of what that particular cabinet door style costs.
What Kitchen Cabinets Included in this Group Sale:
B18 -18" Base cabinets one door one drawer
LSB36 -36"x36" Corner lazy susan cabinets
B21 - 21"Base cabinets one door one drawer
SB36-36" sink base two door fake drawer door
DWP - Dishwasher end panel
W3612 -wall 36"Wx12"H cabinets for above refrigerator
w1830 -wall 18"Wx30"H cabinets one door
w3012 -wall 30"Wx12"H for microwave hood
w1230 -wall 12"Wx30"H cabinets one door
wdc2430-wall 24"X24"X30H Diagonal cabinet
w2730 -wall 27"Wx30"H cabinets two door
w2130 - wall 21"wx30"H cabinets one door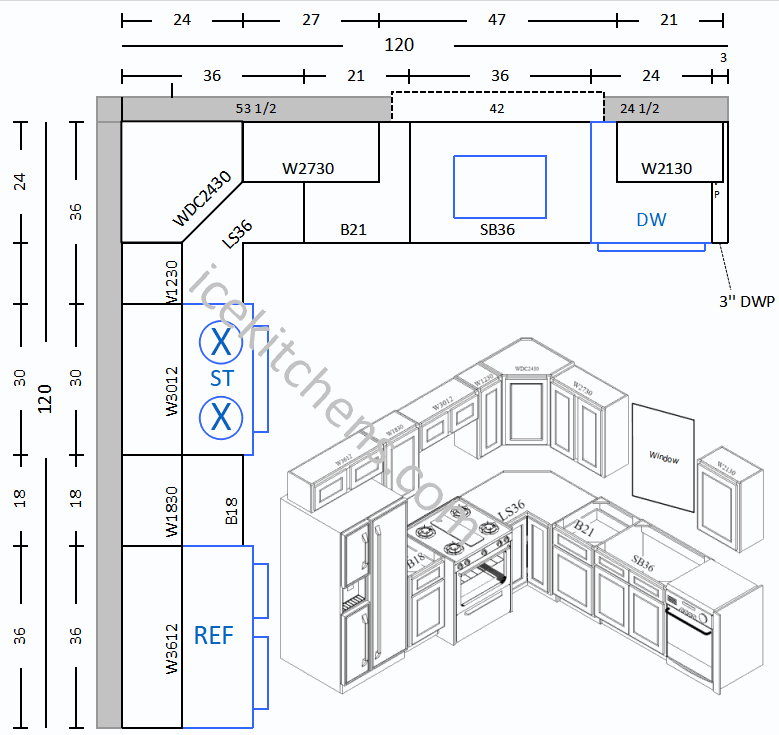 Note: This photo is for color and finish reference only. This picture does not reflect this particular group layout
We can design your kitchen to suit your layout and give you a quote as soon as we will have your kitchen measurements.
In order for you to receive a FREE quote we would need your kitchen layout or fill in
Kitchen Planning Guide
email or fax to us we will contact you about your kitchen cost ASAP..